Our "Q & A interview" this month is with Angela, from Kiev, Ukraine.
Angela is 26 years old, she graduated from the Culture and Art University having obtained the specialization of a children's choir conductor. She worked as a chorus conductor for a while. However, since the situation in the Ukraine is rather complicated at the moment, she decided to pursue another profession. So she entered another University, studied there only several semesters. At present, she works in the Linguistic University and is planning to start learning foreign languages.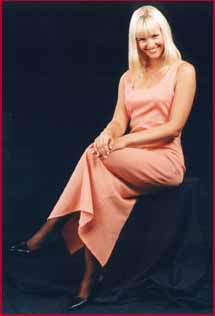 Angela, why did you decide to participate in a service such as Russian Women Dating Tours?
I decided to use the service of your agency because of one curious case acquaintance throughout which I got to know about Russian Women Dating Tours. The matter is that last Christmas I didn't spend in the Ukraine but I was at another country. There I met one very nice married couple - newlyweds (at the time they were married only for half a year). The girl was Ukrainian, my compatriot. However, that wasn't all. That wonderful couple found each other thanks to Russian Women Dating Tours services. in other words, they told me more about your agency and recommended to use the services of your agency. Having returned home, I didn't have enough courage to come to your agency. I was pondering over it. Anyway, one day I decided I had to try. it had to be kind of the first step towards my destiny. What am I expecting from your agency? I take it as a chance to find my second half to make a happy family. if Russian Women Dating Tours could help me with this I would be happy.
What kind of man are you looking for?
I am looking for a man together with whom I could make a strong, secure, loving family. That must be a man who will really love me as a personality, my inner world; who I will respect because I believe the family should be first of all based on the mutual respect, trust, and understanding. Most of all I respect in people sincerity, benevolence, and generosity, so I would like to find these qualities in my future husband. in men I admire their willingness to perform some real action for their dear women. I want you to understand me correctly - I don't mean they should abandon everything or do sacrifices of any kind. I mean the lady, being next to her man, must feel that he respects her and treasures her. For her to feel that way there needs to be some actions on his side. I don't like rudeness, insincerity, impudence, as well as men who are able to deceive women, not accounting for her interests.
How important for you is the financial status of your future husband?
I won't be a bit vague and I will tell you that a stable, good financial background of my future husband is very important to raise children as decent personalities as well as simply good people. Unfortunately, parents' love is not always enough. I would like my children to have a proper development. This is the parents' task to provide their children with knowledge, skills, nice impressions - to give them a kind of foundation so they could confidently go throughout their life. One needs money for that. I believe money is the means of realizing everything planned, the means to obtain good relaxation and impressions, the means that let to do pleasant things for the ones close to you. it is the means, not the goal. This is the kind of thing that is necessary so one won't think of it as something paramount. There are many vital values in this life, and the first one, I think, is a sincere love. Only then will one have twice less problems.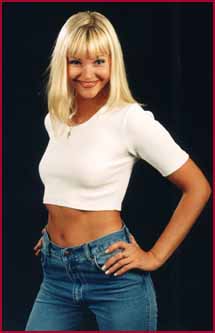 What do you think about America ? What do you think about American men? What do you think about American women?
I think America is a very interesting country with a unique culture and traditions. it is one of the most developed countries of our planet. I like that American citizens have huge opportunities in achieving their goals. Speaking of men, I think it is the same with all people - in the world there are good and bad ones. I noticed that American men are cheerful. With a good sense of humor. They can work hard, but at the same time they know how to have fun, to relax. I would like to believe that in the States there are many good true men. Women are always beautiful in any country of the world for they are mothers. However, as it seems to me American women have become way too fond of feminism, I don't think it is bad, but I consider that first of all a woman has to remain a woman and she does not have to forget about softness, kindness, and love.
What do you think are the differences between Ukrainian and foreign men?
I don't think that Ukrainian men somehow differ from the rest men of the world. However, lately I have noticed that foreign men are more gallant, have better manners. Though, as I have already said, each country has its good people and bad people. One should not generalize in any case.
What do you think about international marriages?
I believe the most important part of any marriage is to be happy. However international marriage seems to me very romantic. Plus, spouses from the different countries, with various traditions, backgrounds can share all this and reveal something new about each other all of the time and throughout all of their life. I find this very interesting.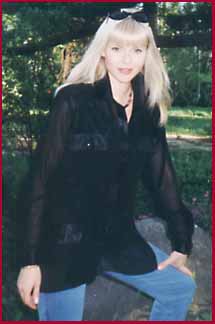 How do your family and friends feel about your participating in the service like ours?

I haven't observed any specific reaction to this matter. Maybe sometimes one may say "Where are Ukrainian men looking?". That's only a joke. Well, my family wishes me happiness, and since they know I am very serious about this marriage business, they let me to choose the way how I would like to meet my life partner.

Where do you work?

At present I work in the Linguistic University at the department of postgraduate and postdoctoral studies. I am an administrative inspector of Science Department. My job is to work with a computer, to create files, to study information, etc.

What about your English?

I have to admit my English is not perfect. it is easier for me to understand than to write and to speak. I am trying to study English, but only by myself at the moment. I would like to believe that a lack of knowledge can't be a big problem for people who are eager to find a common language.

What do you like to do in your free time?

I sometimes enjoy getting together with my friends, to socialize with them to discuss some topics, to dance when I am in an appropriate mood. I like to go to the theaters, concerts, to listen to some good music. Sometimes I simply enjoy walking around my old native Kiev.

Angela, how may one contact you?

You can write me, call me through a Phone Translation Service, or better just come on Russian Women Dating Tours tour to meet in person. I would be glad to hear from you.

[

INTERVIEW

] [

Olga, 22, Zhmerinka

] [

Angela, 26, Kiev

] [

Irada, 25, St-Petersburg

]

[

Bradley, 36, Scottsdale

] [

Neil, 40s, Phoenix

] [

Scott, 34, Tempe

]

test

Russian Women Dating Tours
7227 North 16th Street, Suite 240
Phoenix, AZ 85020
(602) 553-8178
fax (602) 468-1119
Contact Us